Cooking up Valentine's Love around the LOOP
2017-12-08 10:12:32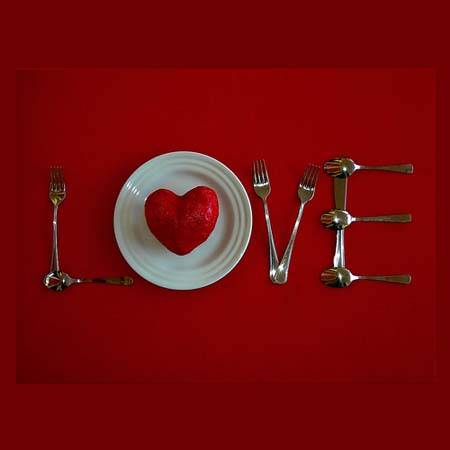 The excuse to enjoy a great meal is here! Head to the
Olympic Culinary Loop
to dine in Valentine style this month.  But hurry! Many of the delicious offerings are limited and most require RSVP's. Enjoy these great culinary experiences with someone special!
---
---
We are booked solid for Valentine's Dinner, but there's still tonight, tomorrow and small availability tomorrow night. Be sure to call
360-683-7510 for any spots left.
Thank you all for voting Dockside as #1 Seafood on the Olympic Peninsula! This weekend featuring giant prawns stuffed with Dungeness crab and lemon butter sauce! Simply amazing for your appetizer. Veal Martinique with avocado, Swiss cheese and shallot and sherry demi-glace served with local Red Dog Farms organic roasted celeriac root and sunchokes and garlic pasta tomatoes and Parmesan. AMAZING!!
---
 Nourish Sequim   
You don't want to miss out on this romance inspired day at Nourish!
Make your reservations now! 797-1480
---

It's Valentine"s weekend and we have reservations still available!! Chef Carlos has put together a phenomenal menu that includes Short Rib, Oysters, Crab Cakes, 32 oz Rib Eye Steak, Banana Leaf wrapped local Steelhead & much more! The desserts are decade and paired with the perfect liquor! 360-683-2233
---
Live Music Three Fools for Love @windrosecellars - is at Sat Feb 13 at 7:00P - Join us for Valentines day. "Three Fools for Love" is a jazz Trio headed by Linda Dowdell (keyboard), Ted Enderle (bass) , and Ed Donahue (trumpet.)  Sequim WA
---
One of this Valentine's weekends special desserts. Upside down Cherry Cornmeal Cake with lemon lavender Crème Anglaise
---
---
---
---
---
We LOVE Valentine's Day here at Michael's! Along with our regular menu, we'll be offering a special menu for the Feast of Venus on both Saturday, February 13th and Sunday February 14th! Our reservation book is filling up fast for Valentine's Day weekend, so get your reservations in now! 360-417-6929
---
Listed on the National Register of Historic Places, these cabins offer a warm and luring fireplace - perfect for settling in and reading a book - and lake or mountain views that are indescribable. All Roosevelt Fireplace Cabins are located along the shores of Lake Crescent
Looking for that perfect Valentine's Day gift? Present your sweetheart with a cozy weekend at Lake Quinault Lodge.
Join us for a special weekend (Feb. 19 & 20) celebrating the local flavors of the Olympic Peninsula within the beautiful surroundings of the historic and grand Lake Quinault Lodge.
---
---
---
---
---
Thank you Beecher's Cheese for suggesting a great Valentine's Day gift!