Dishwasher / Kitchen Helper
As our dishwasher/kitchen helper you'll play an important part in providing our guests with excellent meals and service.
This is a great opportunity for someone looking to gain commercial kitchen experience and eventually work as a cook, server or chef.
While your primary roles include washing dishes and keeping the kitchen clean, you'll gain valuable experience in helping us prepare meals.
You'll also get the chance to interact with guests by setting and clearing tables, bringing out food and cleaning the dining area.
And you won't have to worry about late-night hours. This position offers a family-friendly schedule.
Your responsibilities:
• Operating a dish machine to wash dishes, glasses, cups, trays, silverware and food service equipment
• Setting up and cleaning the dish machine area; checking temperatures and soap dispensing levels
• Preparing food for meals
• Assisting in maintaining preparation and service areas in a sanitary condition
• Emptying garbage and moving trash to dump site
Required skills and qualifications:
• High school diploma or GED
• Previous restaurant experience preferred
• Obtain and hold any local or state required food handling/supervision/sanitation licenses and/or certifications
• Flexible schedule, including availability to work evenings, weekends and holidays as needed
• Must enjoy working with the hungry foodies population
ACME Bistro is an EOE-(Equal Opportunity Employer) and drug-free workplace.
ACME offers a number of benefits to full-time associates including, but not limited to: medical, dental, vision, disability, life, paid time off, educational reimbursement. All associates, age 21 and older, are eligible to participate in the 401(k) retirement savings plan
To apply, contact:
ACME Bistro - 1234 Anystreet, Any Town, WA 98000
www.ACMEbistro.demo, 1-360-555-1212
Job Openings at Old Alcohol Plant's Restaurant Spirits Bar and Grill
The Old Alcohol Plant reopened two years ago with a mission to create an inclusive community space where art, food, music, history, and social conscience come together. Our restaurant, Spirits, is key to executing this mission. We have a focus on local food (some grown on site!) and sustainability, and believe in the power of sharing a meal together. Our restaurant serves locals and travelers alike in an historic waterfront setting, and frequently features musicians and gatherings. We offer banquet and meeting space, and seek to grow our on-site catering program. Following are terrific job opportunities:
Line Cook/Prep Cook. Morning and Evening shifts available. Kitchen experience required.
Brunch Baker. Our weekly Sunday Brunch is an amazing offering, which includes pastries. Bring your baked goods talents!
Server with Bartending Experience. This part-time position has flexible hours to fit into breakfast, lunch or dinner schedule.
Dishwasher. This is a part-time opening for lunch or dinner hours.
Prep Cook/Dishwasher. On the job training provided for this part time position.
Benefits- Accumulated paid sick leave, 25% off restaurant meal discount. This is an opportunity to join an experienced team with high standards and a strong work ethic. Fit is key, and we are willing to train the right person. We offer competitive pay, regular performance reviews, and the opportunity to grow within the organization.
The ideal candidate will care about their community, and feel inspired knowing their work helps support our mission, including the Bayside temporary supportive housing program. To learn more, please visit our website: www.oldalcoholplant.com
Qualified applicants are invited to submit their materials in person at 310 Hadlock Bay Road, Port Hadlock, WA 98339 or email to chef@oldalcoholplant.com. We are looking to fill these roles as soon as possible.
Position open: 2018-05-22 00:00:00 - 2018-12-31 00:00:00
Location: Old Alcohol Plant - Inn, Gallery, Restaurant & Bar
Type: Part Time
Port Ludlow Inn & Fireside Restaurant is hiring!
Current Openings at Port Ludlow Inn & The Fireside Restaurant
Housekeeper, Part-Time
Housekeeping, Lead
Front Desk Guest Services
Host/Busser
Server
Dishwasher, Part-Time
Line Cook, Part-Time
For complete details and Current Opportunities with Port Ludlow Associates
visit: https://portludlowresort.com/about-us/current-open-positions/
70 Breaker Lane
Port Ludlow, WA 98365
Phone: 360-437-8343
Fax: 360-437-2522
Email: hr@portludlowassociates.com
Line Cook PM
Nourish Sequim
Full-time job
Seeking a full time, experienced Line Cook and/or Sous Chef evenings
Our focus is fresh, seasonal, local food. You get to work with the best quality ingredients, some grown in our own gardens in the 3 acres surrounding the restaurant. Our kitchen is dedicated gluten free and we are accommodating of customer's dietary requirements. We are into our fifth year and are growing steadily.
Come and work with people who are really passionate about the food they serve.
1345 S Sequim Ave
Position open: 2018-04-18 00:00:00 -
Location: Nourish Sequim
Type: Full Time
Tedescos is Looking for Kitchen Professionals!
Come join our back of the house team! If you have prior culinary experience, we would love to talk to you!
Email resume to info@tedescosfresh.com
Position open: 2018-02-24 00:00:00 -
Location: Tedesco's Italian Fresh
Type: Full Time
Various food service positions
Contact 7 Cedars Casino regarding these positions: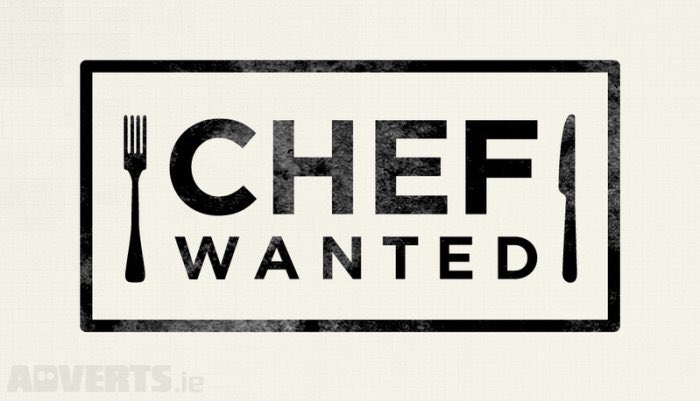 COOKS
Cedars at Dungeness - Sequim, WA
Part Time
Cedars at Dungeness offers not only an excellent golf course, but also an equally excellent dining experience. We are looking to hire a part time Cook. If you have a passion for good food and have a desire to execute a creative menu, we welcome your culinary expertise. You will ensure that ...
DISHWASHER (Cedars at Dungeness)Share This Job
Cedars at Dungeness - Sequim, WA
Part Time
POSITION SUMMARY: We are looking for a part-time Dishwasher who can master the dish pit and can show a desire to develop a kitchen career. Our managers believe in cultivating skilled employees to be promoted to new opportunities within the company. As a Dishwasher you will be.
DELI/ESPRESSO CASHIER
Longhouse Market & Deli - Sequim, WA
Part Time
Part-time opportunity to work with a great team! You will be representing 7 Cedars Resort as you greet and acknowledge customers in a friendly, professional manner and provide quick, responsive customer service. Your food preparation skills are needed in the deli and if you have experience work...
NAPOLIS DELI CASHIER
7 Cedars Casino - Sequim, WA
Part Time
Part-time opportunity to work with a great team at Napoli's Deli! You will be representing the restaurant and 7 Cedars Resort as you greet and acknowledge customers in a friendly, professional manner and provide quick, responsive customer service. Your cashiering skills are needed to operate th...